ABOUT US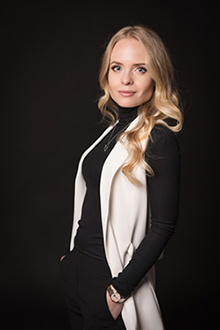 My name is Yuliya (Julia) Minasyan and I am a Licensed, Regulated Canadian Immigration Consultant based in Vancouver, British Columbia, Canada. My company offers a full range of immigration services, but specializes in temporary residence applications, LMIAs, family reunification and Express Entry. I hold a Bachelor's Degree and a Certificate in Immigration: Laws, Policies and Procedures from the University of British Columbia in Canada. I make use of my past experience as an Immigration Case Processing Officer and Assistant to Immigration Lawyers to help my clients make educated decisions on immigration matters. My goal is to provide an exceptional service to my clients and ensure that their immigration process is straightforward, well-organized and efficient. I speak fluent English and Russian and work with licensed translators, notaries and education experts, which makes Westpoint Canada a one-stop solution for most of your immigration needs.
Regulated Canadian Immigration Consultant (RCIC) #R520512.
Member in good standing Immigration Consultants of Canada Regulatory Council (ICCRC).
Member Canadian Association of Professional Immigration Consultants (CAPIC).